Our Services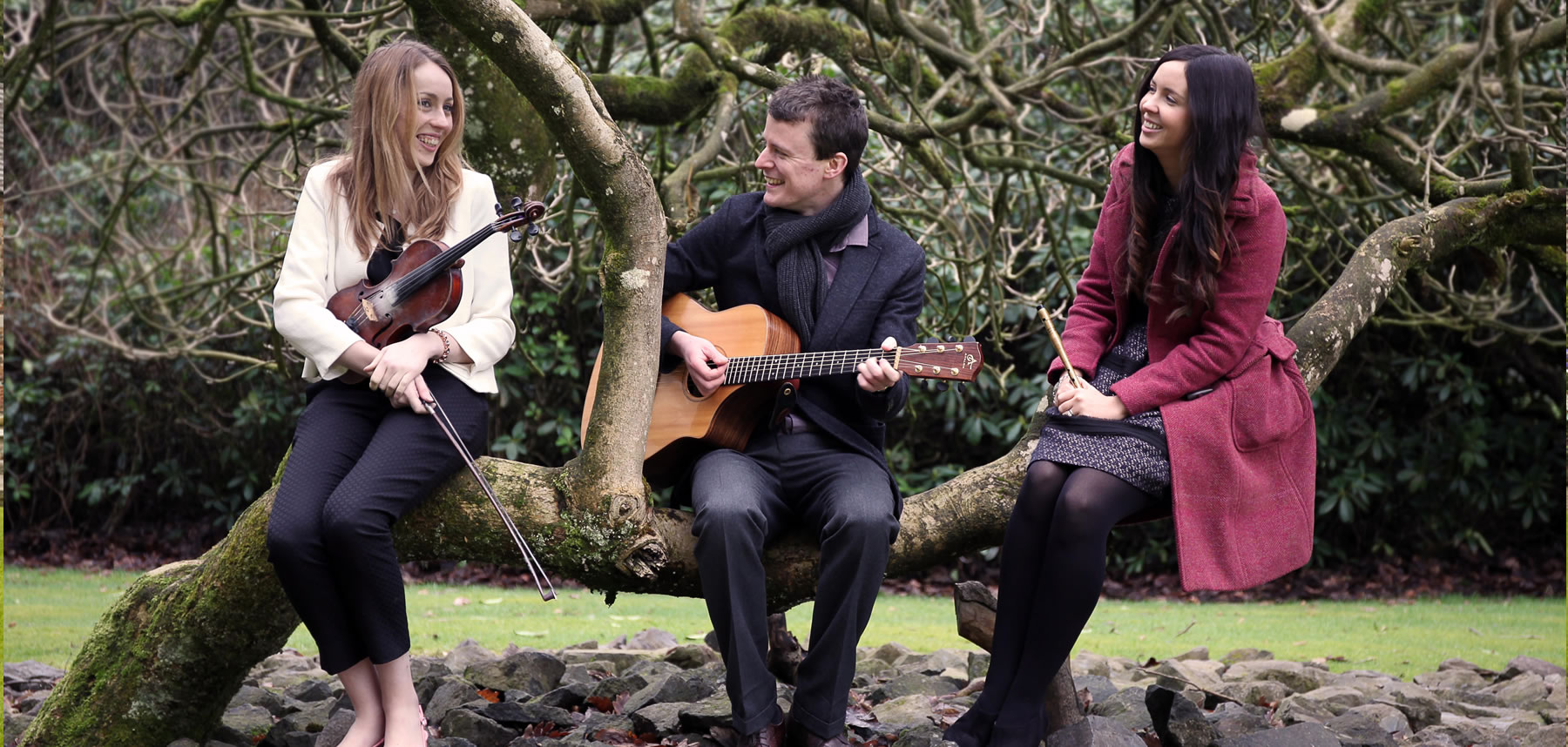 Celtri have over ten years experience playing traditional Irish music at both religious and civil wedding ceremonies. The unique blend of violin, whistle and guitar combined with Celtris' stunning arrangements leaves a lasting impression.

Celtri are available for Pre Dinner Drinks entertainment to welcome guests while the bride and groom are off having wedding photos taken. A lively selection of reels and jigs will have feet tapping and guests geared up for the big day ahead.

In addition to wedding music Celtri also provide music services for many other occasions including Corporate Events, Funerals, Renewing of Wedding Vows and many more. The sound of high quality traditional Irish music can add a special touch to any event and is an effective means of creating a special atmosphere for any occasion.

Celtri are based in Belfast and provide wedding music services and additional music services across Northern Ireland and Ireland.

Booking Celtri...

The easiest way to contact us is through our online enquiry form or by emailing us directly at info@celtri.co.uk - we try to respond to all emails quickly. You can of course call us on 079 0214 8638.


Celtic Wedding Harpist
Our Tin Whistle player Debbie is also an accomplished harpist and is available for bookings.

Specialising in wedding music for both Religious and Civil Ceremonies, Debbie McQuillan is an Irish Traditional Harpist providing impressive and memorable music that will leave a lasting impression. She has been performing at weddings for over 10 years and has a wealth of experience in helping you to choose the perfect music for your special day.

Visit her website at www.celticweddingharpist.co.uk